BUY JAZZ PIANO SHEET MUSIC

Buy professionally transcribed solos and arranged jazz for piano
BUY JAZZ PIANO SHEET MUSIC
Buy professionally transcribed solos and arranged jazz for piano
BUY SHEET MUSIC
Jazz Piano Instruction Books And Relaxing Jazz Piano Sheet Music And More!
You can get some extremely detailed arrangements and full accurate jazz transcriptions made by Jordan Wei for those "to-die-for" voicings that make you play like a real professional! Check them out now!
BUY TRANSCRIPTIONS AND ARRANGEMENTS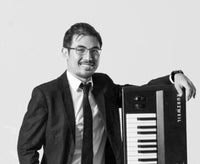 Jazz Piano Sheet From A Professional Jazz Keyboardist
Jordan Wei is the resident jazz ninja sensei that is gifted with the remarkable ear to convert musical frequencies into sheet music that any music student like you can start practicing and begin to sound amazing. Get chords for jazz piano so you can play and sound like the records!
Why get sheet music from Jordan? Jordan has toured with celebrity pop icons and music legends in Asia. Jordan is highly regarded by both the jazz and music community where his love for teaching and imparting complex musical concepts to any enthusiastic learner, continues to inspire and raise a new generation of musical thespians.
LEARN MORE
WANT TO PLAY LIKE JESUS MOLINA?
Jesus Molina's super transcription is now available! Trying to figure out what it sounds so magical? Now you can play it just like he did.
BUY NOW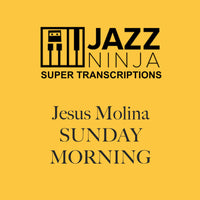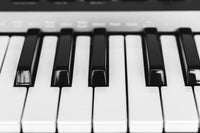 PROFESSIONAL REVIEW:
Save Time, Learn Easily and Efficiently
"Crafted with much thought and hard work, Jordan Wei has taken the time to break down jazz and pop piano playing in a systematic way. His straightforward and methodological chapters are written simply enough to make you realize that learning jazz is not as hard as you think. I wish such a book existed when I was starting out. It would have saved me years of effort figuring things out for myself and allowed me to use the time saved to learn other things about making music."
— Jeremy Monteiro, 
Singapore's "King of Swing", Jazz Pianist, Composer and 
Executive Director of Jazz Association (Singapore) Limited (JASS)